ZMorph 2.0 SX Multitool 3D Printer- Full set
Actual Stock Can Be Confirmed After Placing the Order.
SKU
Zmorph-2.0-SX-FULL-SET
Pay 4 interest-free payments of

AED 421.00

.
Learn more
More than a 3D printer: With the new ZMorph, we're ready to change the way you think about 3D printing, CNC milling, and laser engraving in digital fabrication, rapid prototyping, low volume production and home crafting.
3D printing, CNC, and laser in one machine. Easier and faster.

ZMorph 2.0 SX features a new and faster worktable switching system that complements our well know interchangeable toolhead system. The new worktables simply click-in, using a magnet mounting system. Going from 3D printing to CNC and laser has never been easier.
Material versatility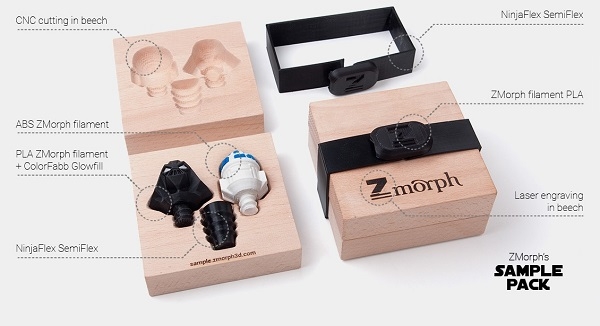 Our multitool 3D printer allows you to use over 30 various types of materials. From 3D printing classics like ABS, PLA, HIPS, to materials a typical 3D printer can't handle: wood, machining wax. PVC foil, EVA foam and more. You can mix, combine and experiment with them, and above all, you can use the right material for your project, and not just plastic.
LCD touchscreen and a completely new interface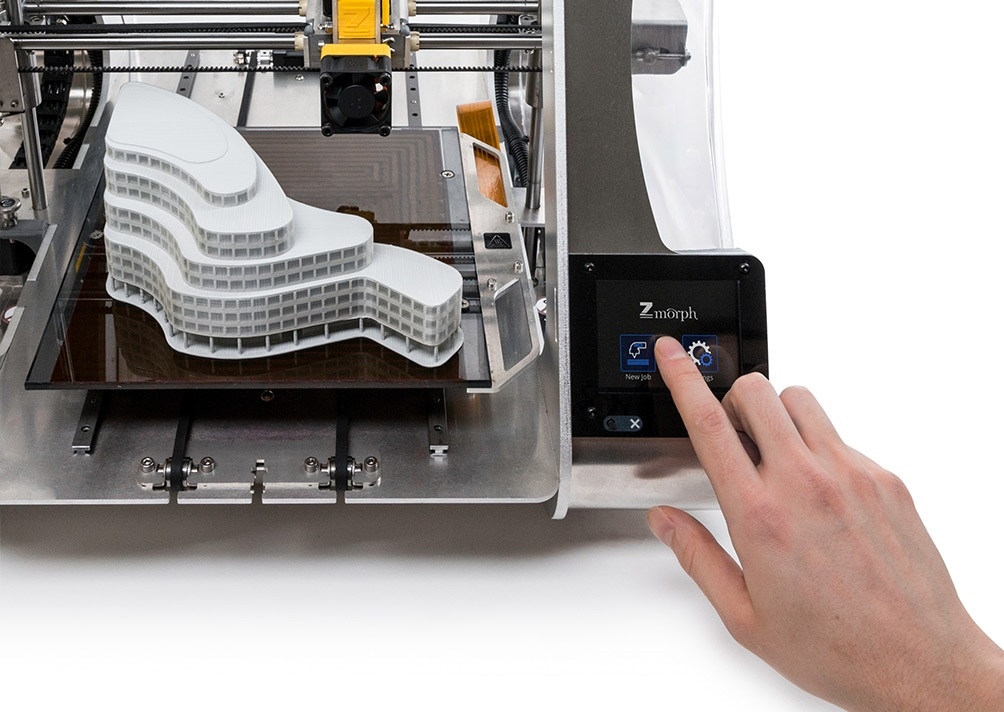 We gave the 2.0 SX a color LCD touchscreen and a completely new interface to make desktop fabrication even more accessible. Basically, using a 3D printer feels now like using a smartphone or a tablet. Also, the new touchscreen allows you to control the printer without the need to connect a PC.
Closed Loop System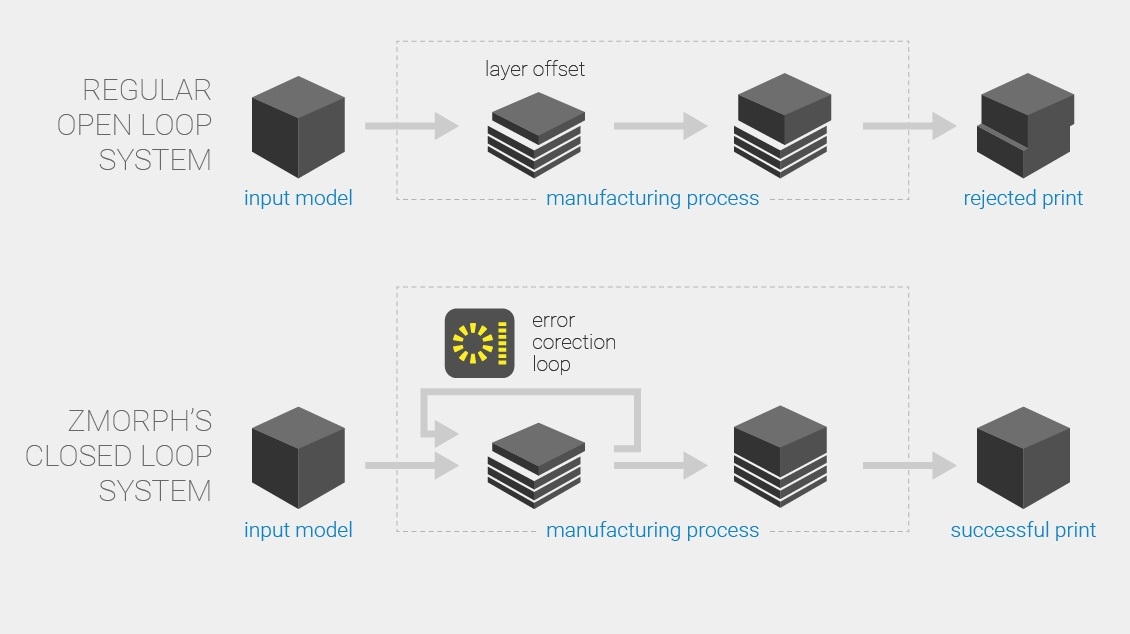 Introducing ZMorph's unique Closed Loop System. The system works like a guard - it monitors the printer and maintains precision at all times, especially when printing at high speeds, or CNC milling with high torque. It's reliability reimagined.
Upgraded construction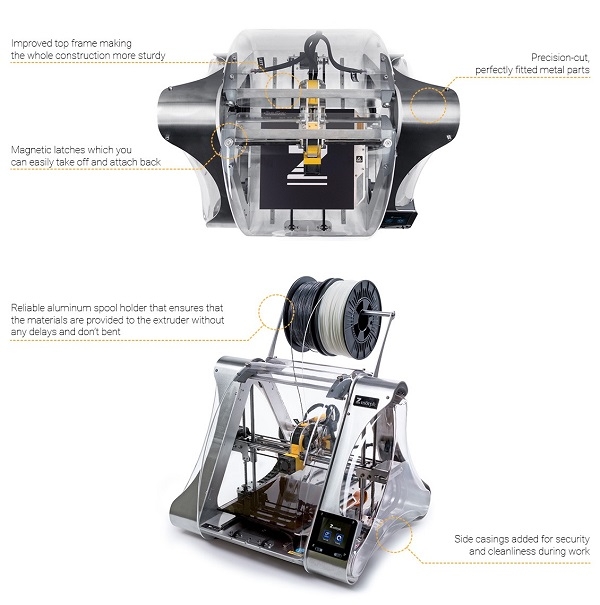 Redesigned hardware, precision laser cut aluminum parts, all new side covers and that's not all. We've made the new ZMorph 2 SX more reliable, precise and clean around your workspace.
See-through covers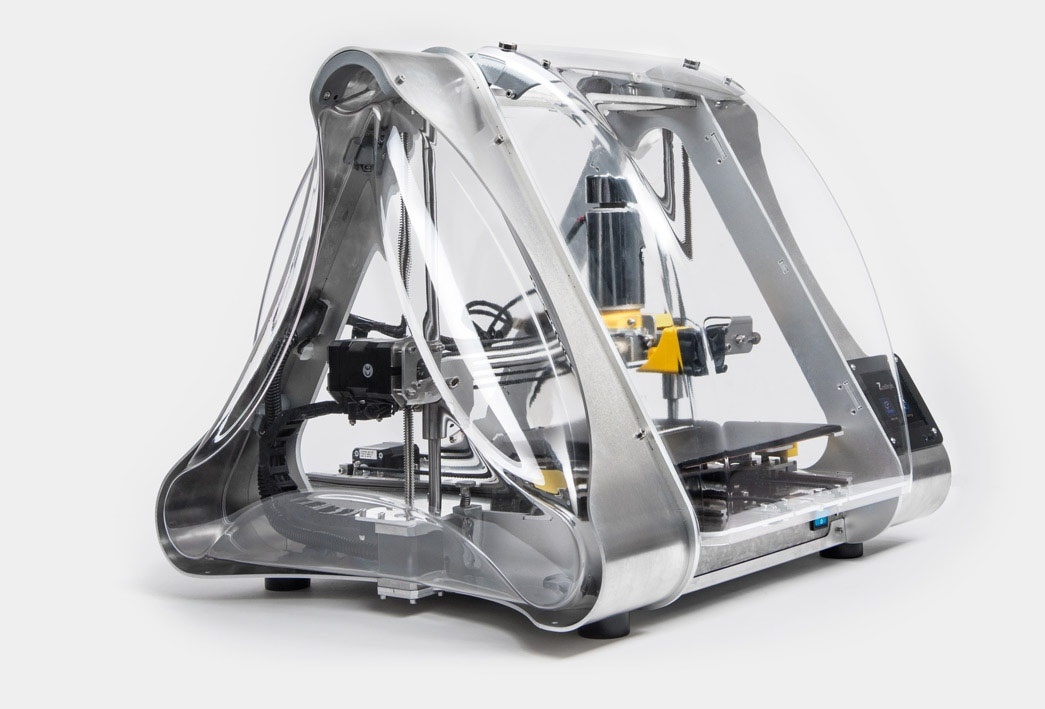 New front, back and sides transparent covers that come in standard with every ZMorph 2.0 SX. They act as a protective shell, isolating the machine from outside factors, and providing stable printing temperature, security and cleanliness. Looking through them to see the machine at work is just mesmerizing.
Pro add-ons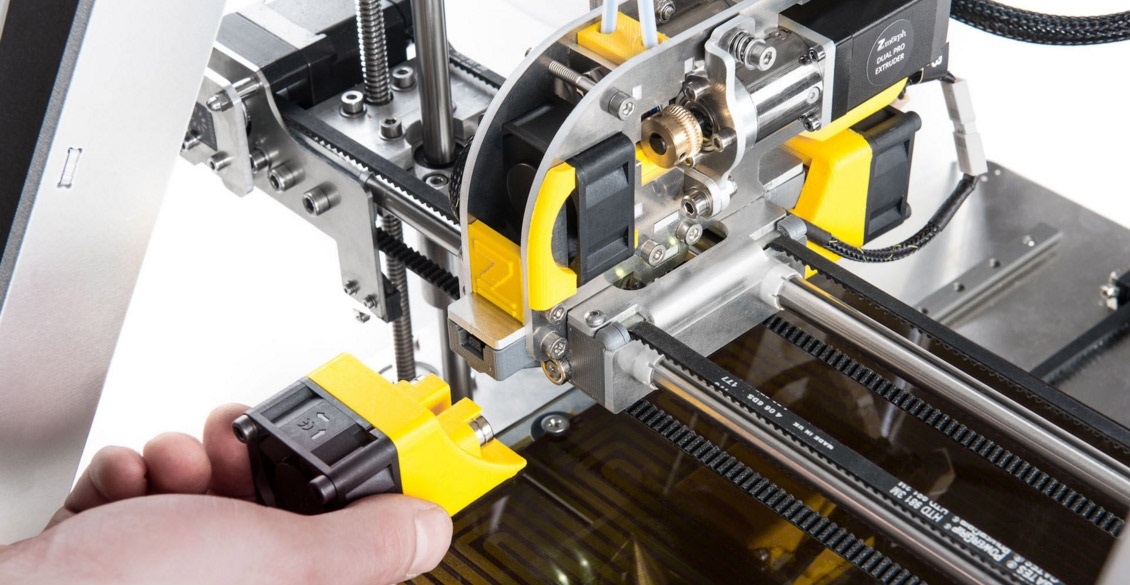 ZMorph 2.0 SX features an expansion slot on the X carriage with a magnet mounting system. This unique concept allows connecting add-ons for special jobs in no-time. So if you need more cooling power, you just click in an additional fan - simple as that.
Dedicated software

ZMorph multitool 3D printers use our dedicated Voxelizer software. It's the only software that takes full advantage of ZMorph versatility. It's free, works with most file formats, allows advanced model editing thanks to voxels, and it's fast and easy to use.
Does so much more than a typical 3D printer
: At Office
Use the smartest way to prototype
A ZMorph on your desk gives you an efficient, inexpensive and versatile tool to make your designs come to life. You don't have to rely on outsourcing services times and costs and you're no longer limited to just one prototyping technology. Finally, you can forget improvising on the spot, ZMorph practically builds your prototypes for you.
Iterate faster
The ideal solution for prototyping should be able to earn you more time for iterations on your design. ZMorph does that by allowing you to do more prototypes during the product development cycle. Keeping in mind that changing fabrication technology means just changing the toolhead, there's no faster iteration machine. You can have a perfect product and get there before the competition.
Optimize workshop costs
ZMorph eliminates the cost of buying multiple machines for different technologies. ZMorph is a hybrid 3D printer that works like 3 machines-in-one for a fraction of the price.
Customise, run low-volume production
ZMorph's versatility gives you a head start in customising your designs. And if you're running a low-volume production, you can fabricate with ZMorph directly or use it to make molds.
: Education
Engage the class
Why use pictures when you can use real objects? ZMorph allows you to create 3D models and use them as study aids to better engage your students. You can also let your students use the hybrid 3D printer to help them in their class projects.
Modernise your school or university
Attract new students and investors with modernised facilities, prove that your curriculum is on a higher level. Don't be the last school or university without a 3D printer.
Take research to the next level
Now your students don't have to stop on learning the raw theory. ZMorph allows them to test their designs using various materials and fabrication technologies as well as a very capable workflow, including a 3D scanner.
: At Home
Take control
A ZMorph in your home allows you to create what you need. You can download design files or create your own designs and watch ZMorph make them for you. With all the fabrication technologies and materials ZMorph allows you to use, a 3D printed drone is only a fraction of the possibilities.
Expand your home workshop
ZMorph will become your new favourite tool. You can make spare parts and fix household things when regular parts are expensive or unavailable, produce something cool to make your house stand out - basically owning a ZMorph is like owning your own mini-factory.
Make your home more fun
Even your kids can use a ZMorph. They can make their own toys, explore the possibilities using a computer and digital tools for fabrication or impress their friends with cool customised gadgets.
Familiarize your kids with a 3D printer
3D printers increasingly populate schools, universities and workplaces. Using a 3D printer will soon become a basic skill for many professions. You can give your kids a head start by making them familiar with a 3D printer from an early age.
Brief Description of package
ZMorph 2.0 SX with 1.75mm Plastic Extruder + CNC PRO + DUAL PRO Extruder + Thick Paste Extruder + Laser Module.
More Information

| | |
| --- | --- |
| Product Name | ZMorph 2.0 SX Multitool 3D Printer- Full set |
| Weight | 9.07 Kg |
| Manufacturer | ZMorph |
Shipping Worldwide

Yes, that's right, we do!
Compare Products
You have no items to compare.
My Wish List
Last Added Items
You have no items in your wish list.